The spring warbler migration is starting to wind down. Due to some personal developments, I was not able to exploit the great opportunities here in the local Ottawa area where the season has been abnormally productive.
However I was able to get out for a very productive day at Thickson's Woods yesterday on the north shore of Lake Ontario near Oshawa. This spit of land jutting out into the lake was historically used as a source of white pine for the masts and spars of the Royal Navy in days of yore. Now it provides a perfect landing places for the warblers after the arduous crossing of the lake on their journey northward.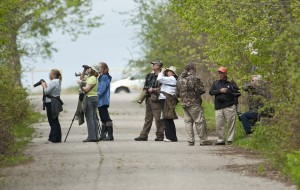 Birders on Thickson Road, Oshawa, Ontario for the spring warbler migration!
Cape May Warbler.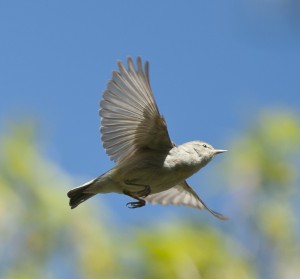 Tennessee Warbler in flight.
Female Black-throated Blue warbler
Magnolia Warbler.
Major missed opportunity of the day was my inability to snag a shot of the elusive Canada Warbler. I spent over a half hour in its presence but always eluded me in the deep cover of the trees!!
A little House Wren even managed to get in on the act.
On the way home we stopped on the Opinicon Road near Chaffey's Lock hoping to spot some Golden Winged Warblers and were rewarded with this beauty below.
Golden Winged Warbler
Our final treat of the day was this Yellow-throated Vireo that we spotted on the Opinicon Road.
All in all a great day!!!