Some odd shots from my recent London visit.
LONDON EYE
THE "CITY" AT NIGHT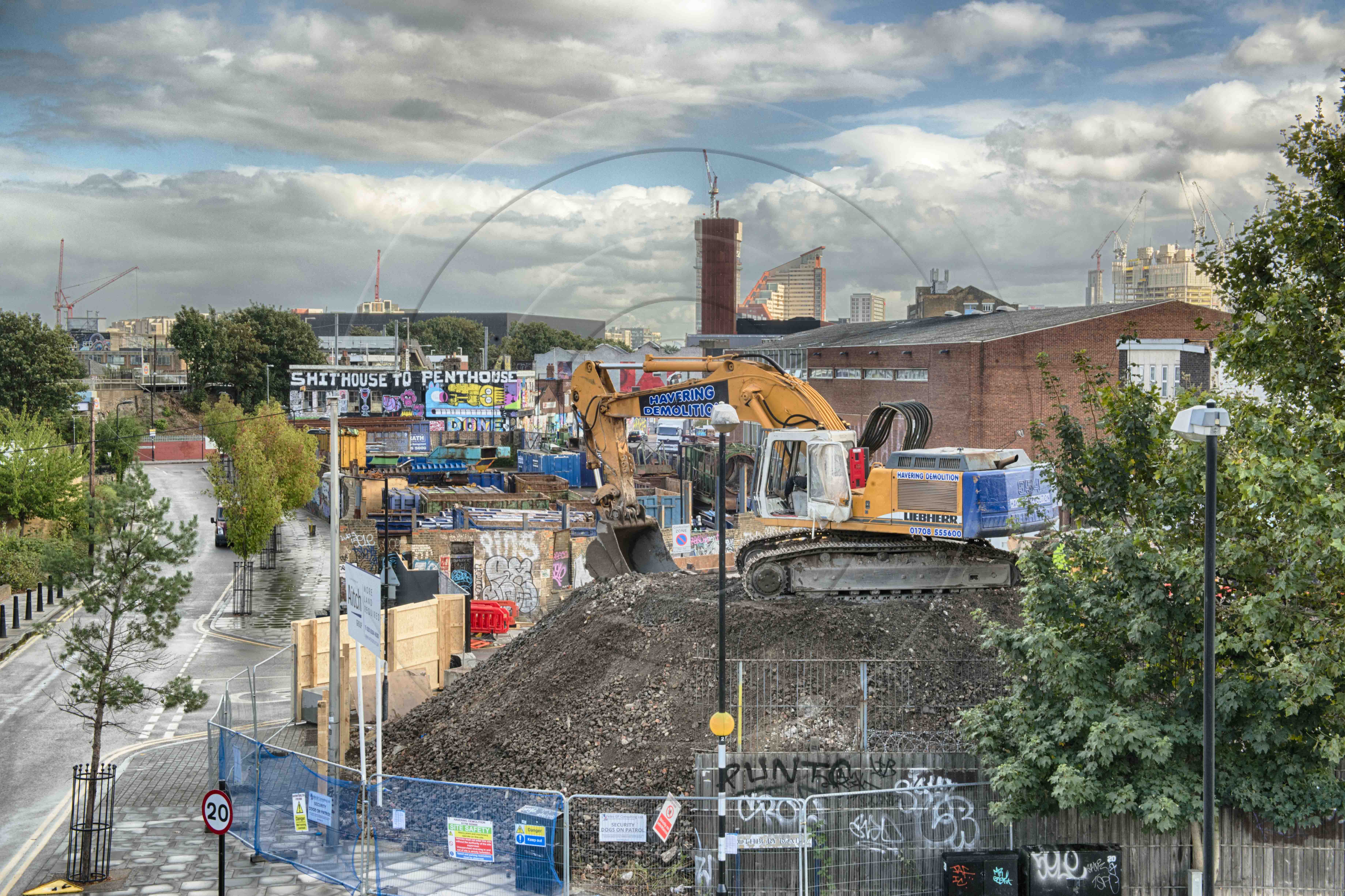 SHIT HOUSE TO PENTHOUSE
Frenetic construction activity near the Olympic Park as builders try to cope with housing demand.
SOUP KITCHEN FOR THE JEWISH POOR, BRUNE STREET,  SPITALSFIELD
 Not much left of the old East End, but a few relics such as this still remain.
THE TEN BELLS, COMMERCIAL STREET, SPITALSFIELD
Jack the Ripper's favourite pub! Stalked several of his victims from these premises.
ROYAL  EXCHANGE
DIRTY DICK'S PUB, LIVERPOOL STREET
Right across from the Liverpool Street station. One of my favourites back in the day when it proudly really lived up to its name as the dirtiest pub in London. Now terribly up market and yuppified.  
HERTFORD UNION CANAL, BOW, EAST LONDON