AMERICAN DIPPER, ANCHORAGE, ALASKA
The American Dipper is North America's only truly aquatic songbird. It catches all of its food underwater in swiftly flowing streams by swimming and walking on the stream bottom.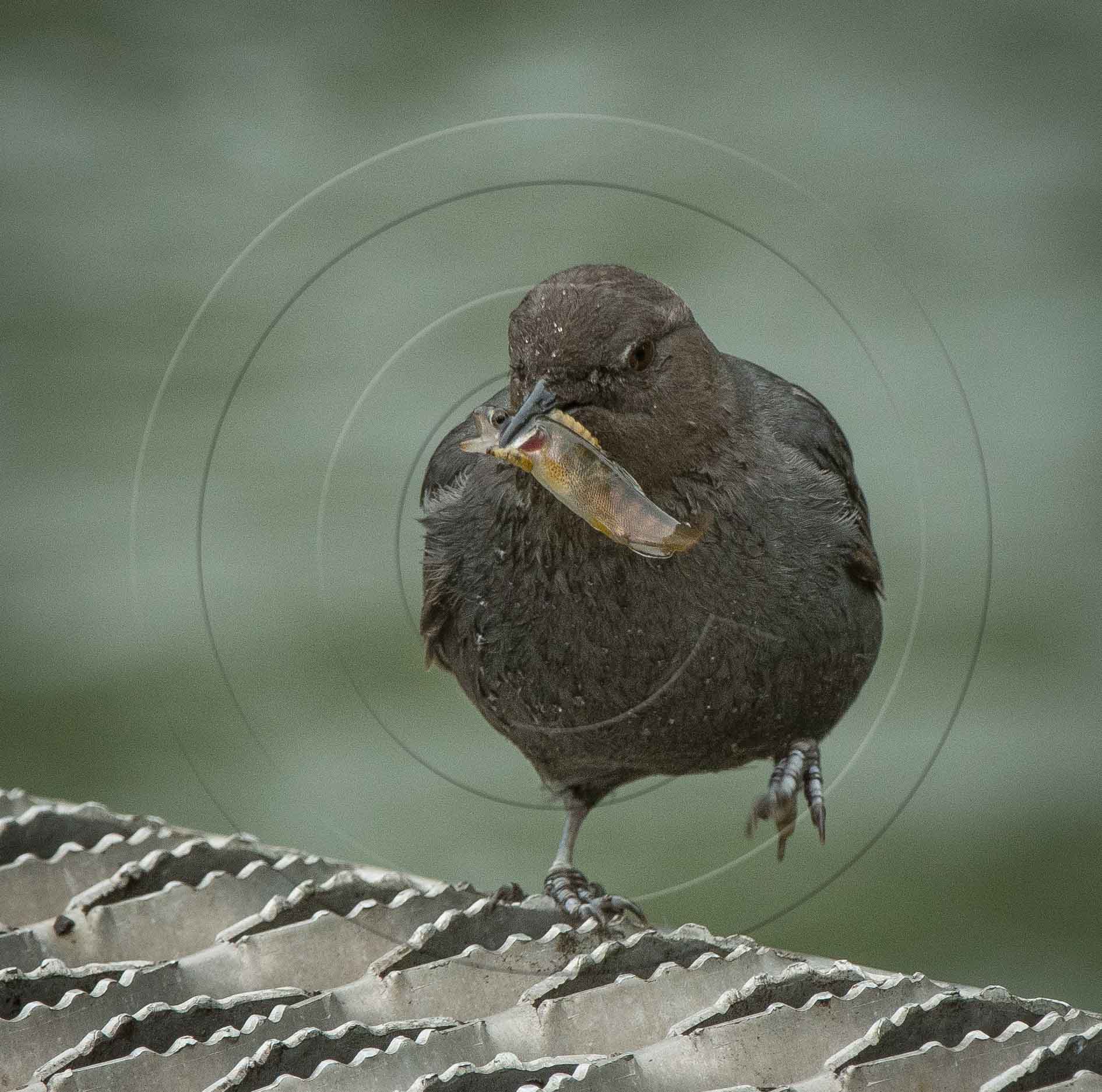 AMERICAN DIPPER WITH FISH FRY
 American Dipper displaying famous feathered white eyelid during a blink. 
AMERICAN DIPPER FEEDING YOUNG
SALMON STATUE, WILLIAM JACK HERNANDEZ SPORT FISH HATCHERY
The William Jack Hernandez Sport Fish Hatchery is located in Anchorage next door to the USAF Elmendorf airbase. This spectacular and ultra modern facility is open to the public for free self-guided tours and well worth the visit. Fry is released into the nearby Ship Creek where all of the above photographs were taken. I hate to think of the cost to the taxpayer of Dipper's fry feast!!