Denali Highway is a lightly traveled, mostly gravel highway. It leads from Paxson on the Richardson Highway to Cantwell on the Parks Highway. Opened in 1957, it was the first road access to Denali National Park. Traveling the Denali Highway today is truly a path through awesome wilderness that links travelers to both Alaska's prehistoric past and gold rush history.
START OF THE DENALI HIGHWAY IN PAXSON, ALASKA 
 THE WIDE OPEN ROAD  BECKONS
Not for the faint of heart. The Denali Highway demands a good set of tires, a full tank of gas and a good suspension system.
PANORAMA VIEW OF THE EPONYMOUS DENALI …. "THE GREAT ONE"
CAMPER VAN NAVIGATES AN S BEND
TRANSPORT HAULING A BREAKDOWN 
Waves of dust consume us with each passing truck on the gravel road.
ON THE HUNT FOR THE SMITH'S LONGSPUR 
Hiking at midnight up a remote alpine trail for the elusive Smith's Longspur which has been known to nest along the Denali Highway.  
FRESH GRIZZLY TRACK
We're two miles from the car and a good 15 miles from any other human being when we notice the disturbing sign of a fresh Grizzly track. Having neither a weapon or bear spray (and well beyond cell coverage to boot), we decide that discretion is the better part of valour and beat a hasty retreat off the mountain. 
TANGLE RIVER INN
Hungry, tired, and greatly disappointed with our Smith's Longspur fail, we contemplate a night in the car. Pushing on down the road however we happen upon the first accommodation we have seen on the Denali. Despite being past midnight, they take us in and give us a delicious ham and cheese sandwich for a late night/early morning snack. It was delicious! Talk about luck!!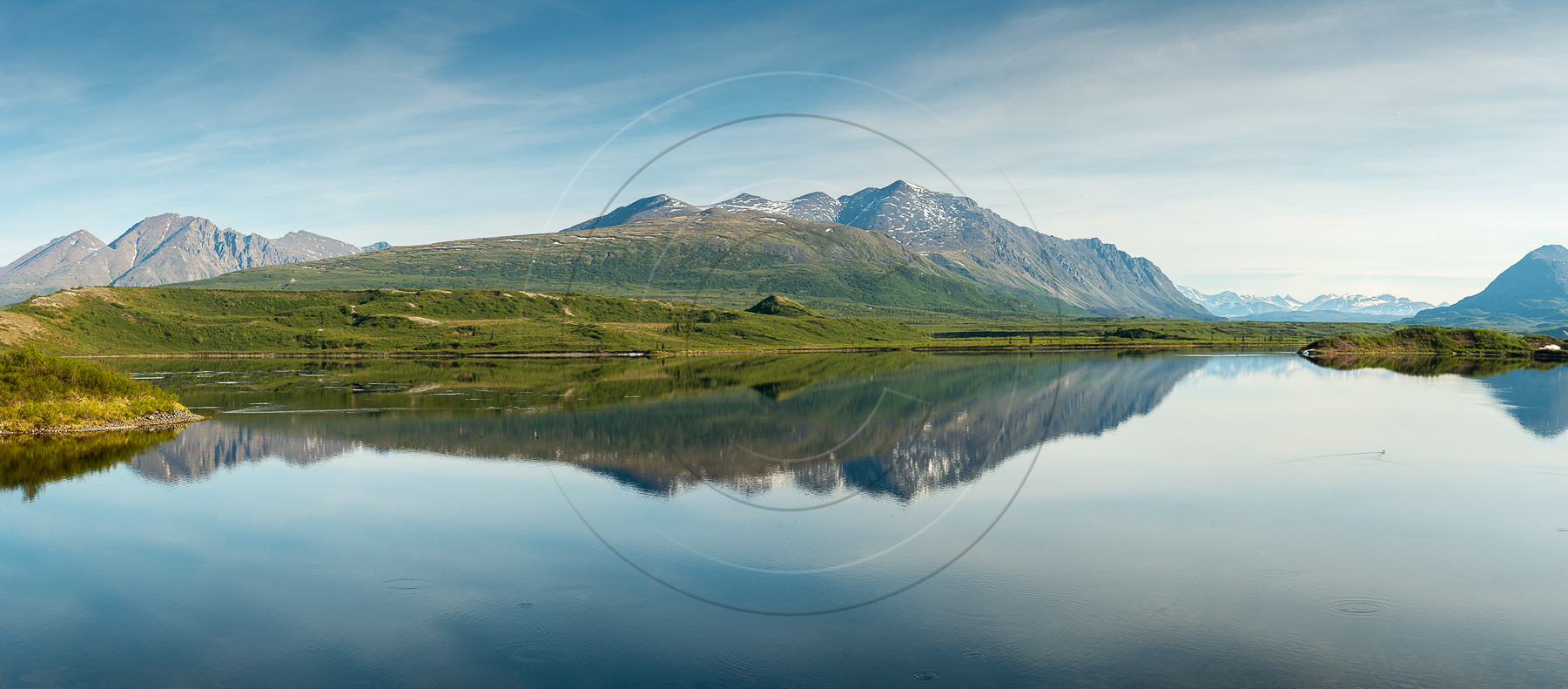 TANGLE LAKE PANORAMA