Welcome to Sderot,  a western Negev city and former development town in the Southern District of Israel. In 2016 it had a population of 24,016. The city centre of Sderot is about 2 kilometres  from the Gaza border. Residents of Sderot live under a 15 second warning of the threat of incoming Katyusha rockets which have landed by the hundreds over the last several weeks. 
ALON DAVIDI, MAYOR OF SDEROT
A somewhat bemused and quizzical Alon Davidi, mayor of Sderot,  wondered what our group was doing in what he described as a war zone but was nevertheless grateful for the support. 
APARTMENT ROCKET SHELTER
Each house or apartment in Sderot is required by law to have a hardened shelter.
BURNT CROP LANDS
Incendiary balloons and fire kites have been launched from Gaza to set thousands of acres of  Israeli crops alight.
 SDEROT BUS SECURITY SHELTER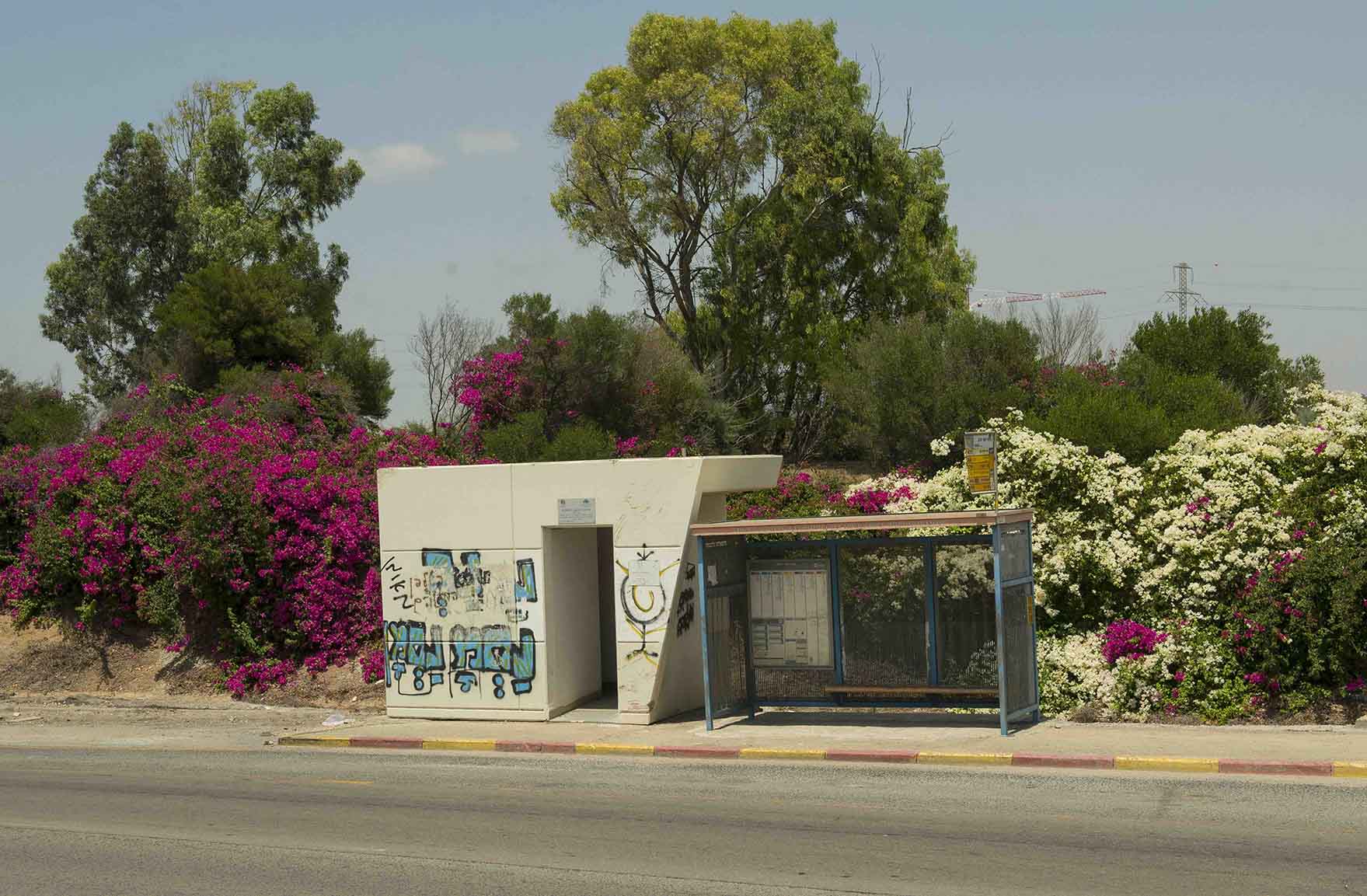 BUS SECURITY SHELTER
IRON DOME ANTI-ROCKET MISSILE BATTERY
Iron Dome  is an Israeli mobile all-weather air defence system.  The system is designed to intercept and destroy short-range rockets and artillery shells fired from distances of 4 kilometres  to 70 kilometres  away and whose trajectory would take them to a populated area
IRON DOME ANTI-ROCKET MISSILE POD
Business end of the Iron Dome system.
HARDENED INDOOR PLAYGROUND
The playground was funded by the Jewish National Fund.
CLIMBING WALL
The climbing wall inside the JNF playground is of limited height so that a child at the top can make it down and into a shelter in less than 15 seconds. 
POSTSCRIPT: Since our visit, an Israeli soldier has been assassinated by a Gaza sniper and the IDF have carried out reprisal raids on Hamas targets in the Strip.