The official opening of the spanking new and long awaited Cambridge Ice Rink was held on Saturday, 28 Sept.  Fortunately I was in town for a reunion dinner at my old college and was able to attend the gala opening event of a project I have supported  yea these many years.  An overflow crowd of several hundred was on hand and many took advantage to skate on the "Best Ice in Britain". 
PROFESSOR BILL HARRIS
Professor Bill Harris has been the spark plug behind this project for the last several decades.  The financial foundation of the project was laid by former Cambridge University Ice Hockey captain  David Gattiker who left a donation of 1.5 million pounds in his will for the building of a local ice rink.
David Gattiker was a Swiss student, who studied chemistry from 1929 to 1931,  and was a keen ice hockey player and captained the university team – one of the oldest in the world – in 1931, at a time when the sport was hugely popular throughout Europe. During the Second World War, Gattiker was involved in smuggling uranium ore out of Germany, as recounted in his book 'The Uranium Trail', which he wrote under a pseudonym.
He moved to Canada after the war and became an agricultural chemist.
Just before he died in 1993, he left the majority of his estate to Cambridge University to "build an ice-rink for Cambridge".
Land acquistion problems, financial difficulties and lack of political will plagued the project from the get go. Finally with shovels in the ground, the discovery of WWII bombs seemed to be the final nail in the coffin. Fortunately the local city council stepped forward to cover the cost of their safe removal and demolition and the ill-starred project came to fruition. Kudos to all those who persevered. 
HAPPY BAND OF ICE HOCKEY ALUMNI BROTHERS
On hand to celebrate this august event, was a group of former Cambridge University Ice Hockey veterans – a red letter day in the sporting history of the University and a tremendous asset for the youth of the local community. 
God, these guys look good!!
Official ceremonies over, the crowd descends below to lace up the skates and take a spin on the ice.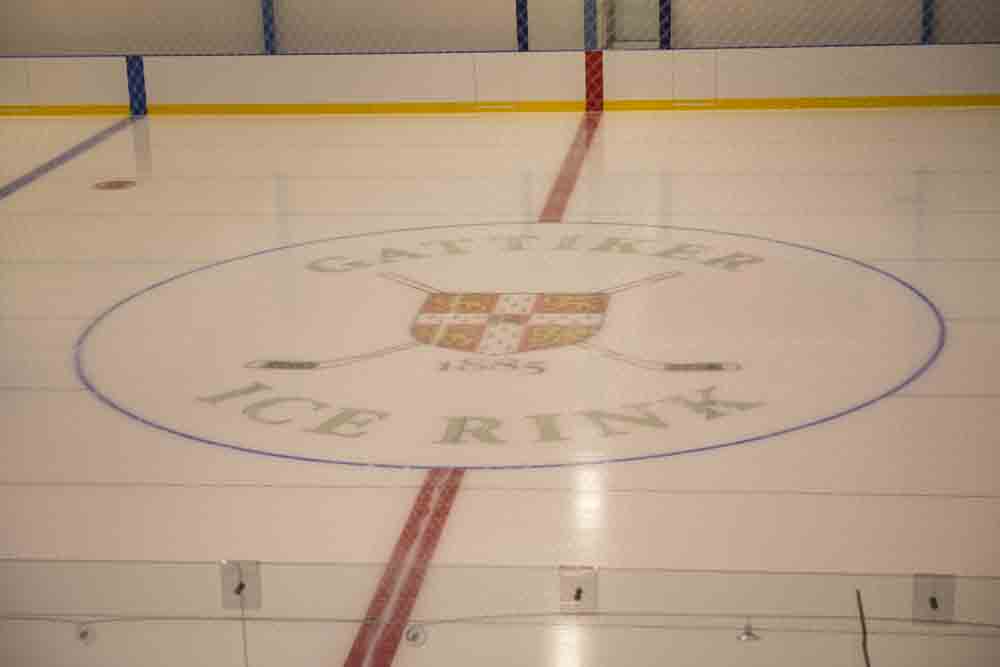 AVE ATQUE VALE  DAVID GATTIKER!! 
Your dream has finally come true!!
(NB:  Further information is available from the Cambridge Alumni newsletter here. One of the sequencing photos has a picture of me! )