19 August 2023 was the 81 st anniversary of the disasterous Canadian raid on the French harbour town of Dieppe.
The following legacy photos were shot with a 35mm film camera in a tour I did of the town back in  the 80s and have been scanned into a more modern digital format.
While the debat lingers on as to the strategy and tactics of the raid,  painful lessons learned undoubtedly led to the success of the Normandy invasion two years later.
RUE DU 19 AOUT 1942, DIEPPE
APPROACH TO DIEPPE HARBOUR (NOTCH IN THE CHALK CLIFFS)
VIEW OF DIEPPE BEACH FROM SOUTHERN CLIFF
GERMAN GUN EMPLACEMENT ATOP SOUTHERN CLIFF
VIEW OF DIEPPE'S SHINGLE BEACH
Tank tracks spun uselessly in the shingles and few were able to mount as far as the sea wall, thereby dooming the mission.
VIEW OF BEACH RISE TO SEA WALL
VIEW FROM SEA WALL ACROSS SEA FRONT PARK
FURTHEST PENETRATION
Dieppe Church, two blocks in,  pockmarked with Canadian rocket shells shot at German defenders inside.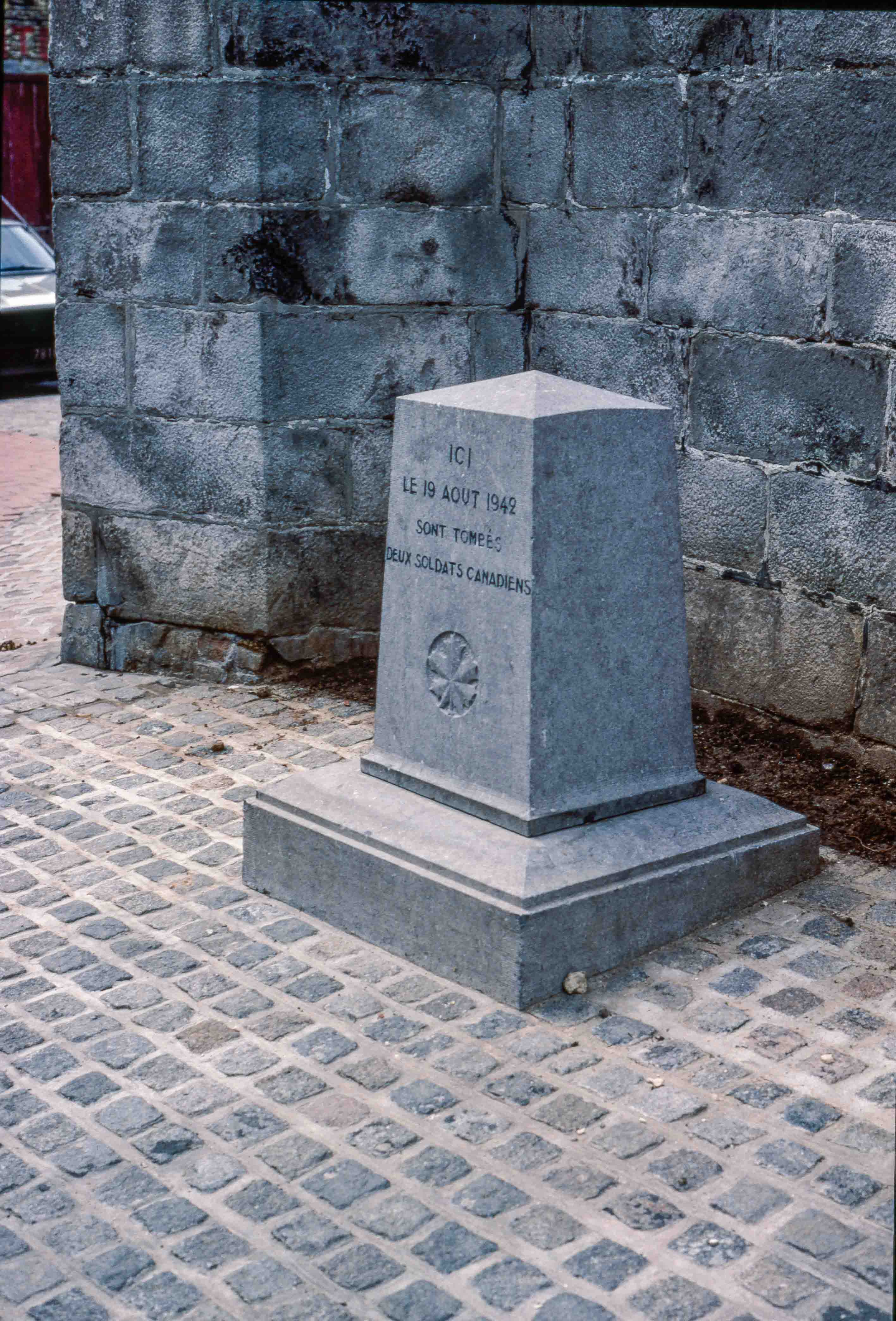 STREET MEMORIAL TO TWO FALLEN SOLDIERS
CEMETERY OF CANADIAN RAID DEAD