On the 50th anniversary of the Yom Kippur war, Hamas has struck a massive and highly coordinated attack on its Israeli neighbour.  1,400 Israeli civilians have been killed and over a hundred hostages taken back to Gaza. This horrific event carried out against many innocent Israeli civilians brings back memories of my visit to the area of the attacks several years ago.
Much of the attack and violent fighting was centered on the southern Israeli town of Sderot (top right), just kilometres from the Gaza border.
MAYOR'S BRIEFING
Our tour group received a briefing from the mayor of Sderot. The briefing was given in a indoor children's playground, hardened against air attack.  His first question to us was, "What are you doing here? This is a war zone!"  How prescient!  Sderot is just a few kilometres from some of the worst atrocities commited aganist the now infamous rave festival and other outlying kibbutzim (Nir Am and Kfar Aza) near the Gaza border.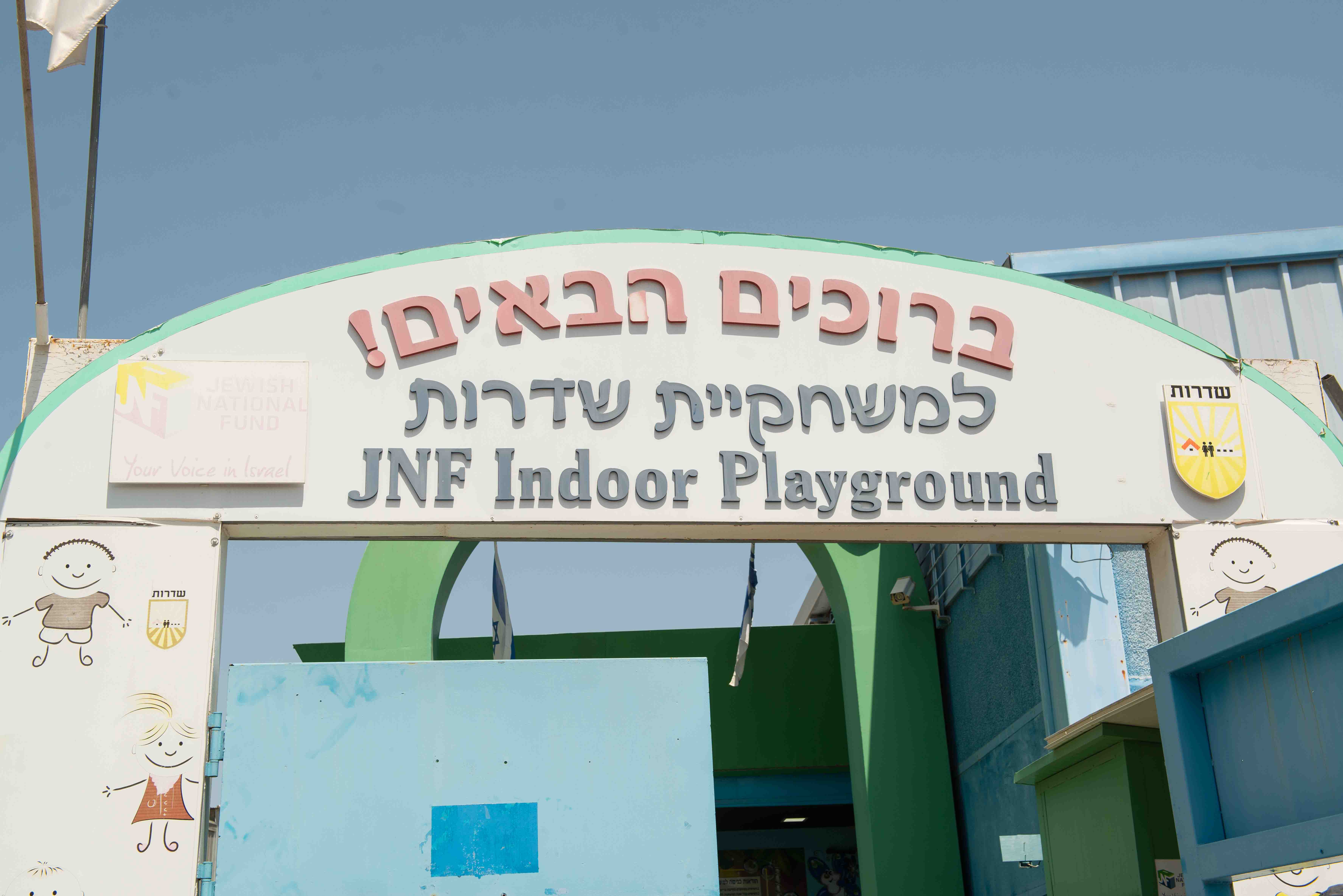 HARDENED INDOOR SDEROT PLAYGROUND 
CLIMBING WALL
The climbing wall shown here is of limited height to allow instructors to pluck children off the wall and into hardened bunkers within seconds in the event of an attack.
SDEROT FORTIFIED BUS SHELTER
ROCKET SHELTER  NEAR BUS STAND
RESIDENTIAL BOMB SHELTER
Because of their proximity to the Gaza border, families have but seconds to  gather children into the safety of hardened shelters.
"CANADA HOUSE",  SDEROT COMMUNITY CENTRE
Nir Am is a kibbutz on the outskirts of Sderot. At the sound of gunfire, a local heroine alertly opened the local armoury and distributed weapons to a few brave colleagues. They set impromptu ambushes and took out 25 assaillants with no losses thus saving their kibbutz.  Unfortunately, the kibbutz of Kfar Aza, a mere 6 kms away, did not fare as well as it was the scene of the worst of the massacres with 40 babies slaughtered.
ISRAELI "IRON DOME" BATTERY
Built to defend against conventional rocket attacks from Gaza, the Iron Dome seems to have been rendered technologically useless by multiple attacks from such simple platforms as hang gliders and slow moving drones dropping munitions on the vulnerable  tops of tanks much as the Ukranians have deployed against the Russians. On goes the endless military cycle of challenge and response that has flowed down through the ages even in to our modern era. 
Terror and violence, much like rust, never sleeps. Pray for peace.